The University of Illinois at Chicago
Programs of Study
UIC challenges and inspires you
The University of Illinois at Chicago offers undergraduate and graduate degrees in the arts, business, humanities, the sciences, technology, health care, and urban planning and public administration. Find the one that's right for you!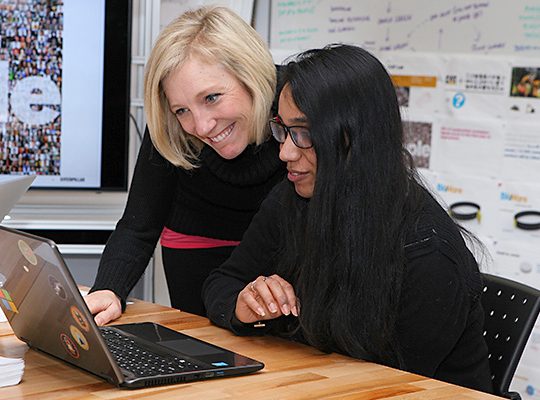 UIC offers 86 undergraduate degrees and more than 70 minors, including architecture, the arts, design, education, engineering, health sciences, liberal arts, life sciences, public health and urban and public affairs.
Through our academic and student support services, you'll meet mentors, get help with classes and connect with new friends. Individualize your path to success with undergraduate research, internships and study abroad.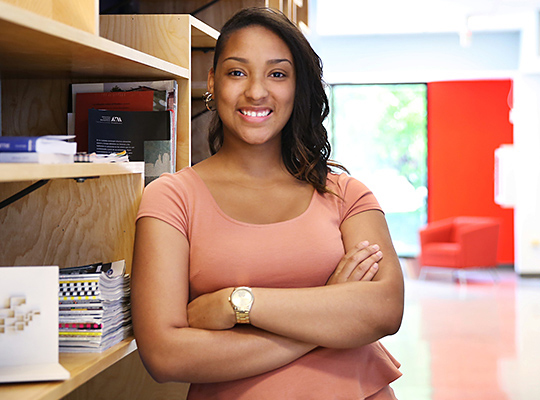 UIC offers graduate and professional degrees in nationally ranked programs taught by award-winning faculty.
More than 110 master's and 66 doctoral degree programs are offered in architecture, the arts, business, education, engineering, the humanities, law, public health, the sciences, social work, and urban planning and public affairs.
Professional doctorates are available in the applied health sciences, dentistry, medicine, nursing and pharmacy.
Interdisciplinary degree granting programs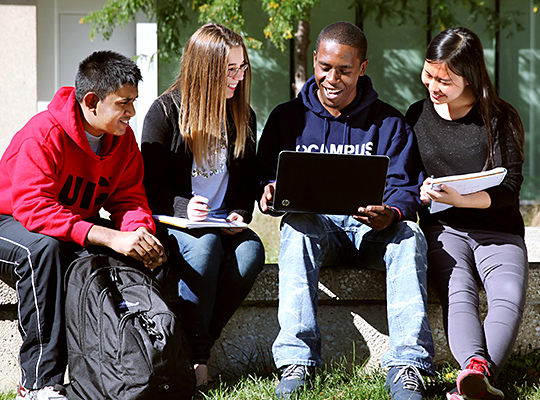 UIC's interdisciplinary degree programs, joint degree programs and interdisciplinary concentrations are a valuable foundation for innovative careers that go beyond a single field of study.
Philosophy, biology, chemistry and psychology intersect in the Laboratory of Integrative Neuroscience, which offers Illinois' first undergraduate degree in neuroscience. Ph.D. students can earn an interdepartmental concentration or one of 12 department-based doctorates in neuroscience.
The College of Applied Health Sciences has undergraduate and graduate interdisciplinary programs in rehabilitation sciences, disability studies, and kinesiology and nutrition.
The Electronic Security and Privacy program studies electronic security and privacy from the perspectives of business, engineering, law, health informatics and communication.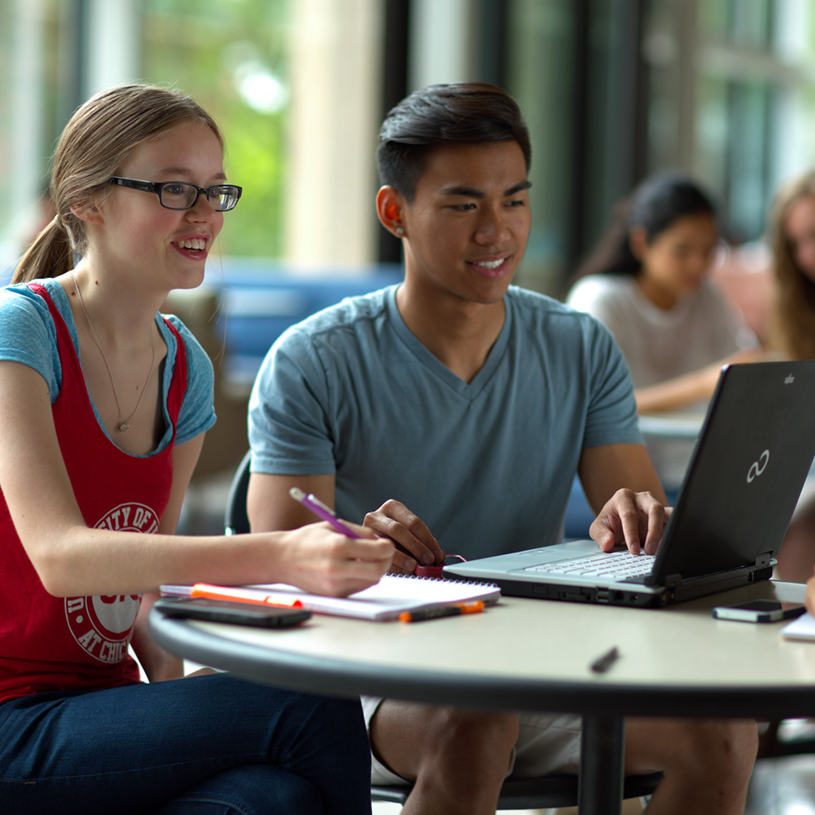 Extended campus
Students of all ages can strengthen their skills and acquire the tools they need to further their careers through UIC's Extended Campus. The school collaborates with UIC's colleges, centers and institutes to offer high-quality online, certificate, credit and non-credit programs to meet the needs of nontraditional learners.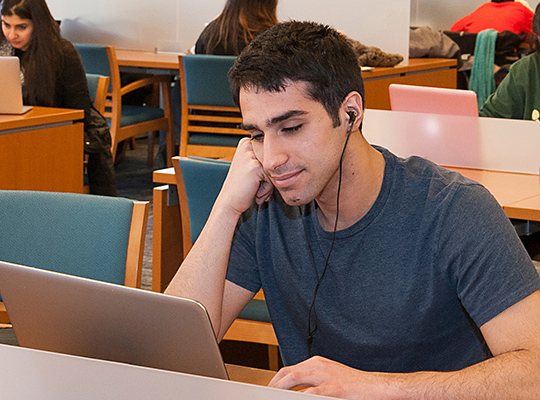 UIC offers the flexibility of online courses for degrees and certificates in engineering, health care, project management and more.
Recent rankings in U.S. News & World Report rate UIC's online bachelor's degree programs No. 5 in the nation.
Our online courses are taught by nationally recognized faculty, using learning technology that promotes interaction between instructors and students.
The College of Liberal Arts and Sciences' Online Pathways program can help you to satisfy prerequisite requirements for online degree programs at UIC or elsewhere, start or resume earning college credit, and transfer to UIC. General education classes for college credit in the natural sciences, humanities, and social sciences are available.
Evening and weekend programs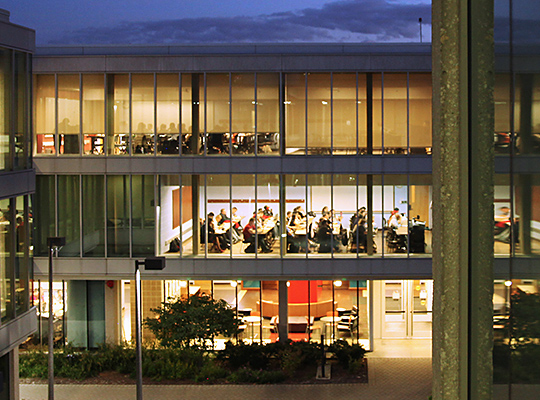 UIC offers graduate degree programs with evening and weekend classes for working professionals.
These include the MBA, master of healthcare administration and master of energy engineering.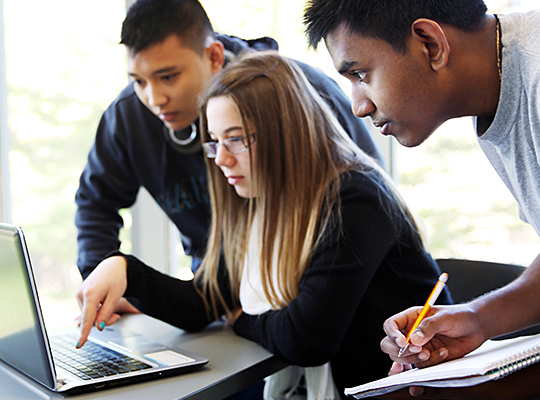 UIC offers a wide range of certificate programs with classes held online, on campus, or both.
Our certificate programs include business professional development, public health management, wireless communications technology, and public transit planning and management. Newly established postbaccalaureate campus certificates include health informatics fundamentals, leadership in health informatics, health data science informatics, and mobile health informatics.
In some programs, earned credit hours may apply to future graduate studies.