The University of Illinois at Chicago
Discover what it means to be part of the UIC community
With one of the most diverse student populations in the nation, University of Illinois at Chicago is dedicated to providing a welcoming environment for its students and fostering a sense of belonging. We're located in a bustling city, and there's no shortage of exciting opportunities right here on campus. Get involved in UIC's rich campus life by joining a variety of student groups and attending fun events.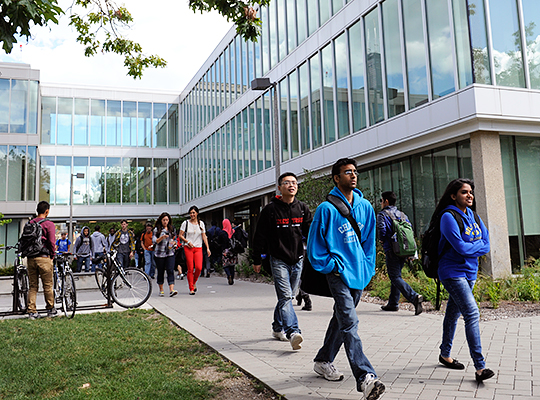 So, you want to get involved. But where to start? As a freshmen you'll get an introduction to campus life during orientation. Then, check out the UIC Involvement Fair, held once each semester, to meet with members of UIC's many student organizations. Make the most of your college career by participating in the UIC Impact, a collection of fun activities that will enhance your studies at UIC.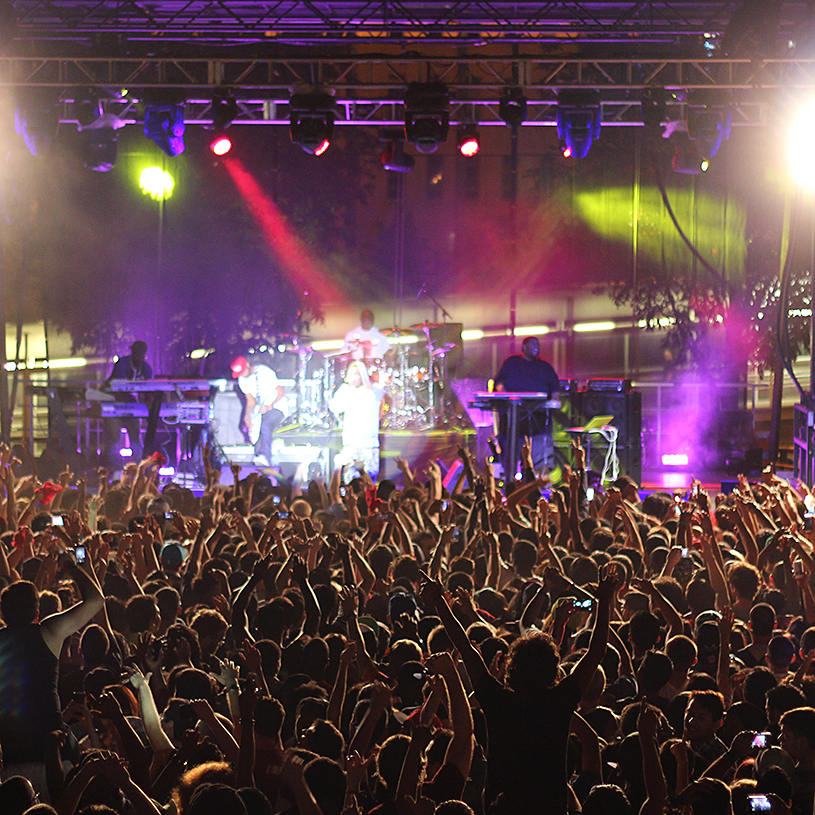 Spark in the Park
UIC hosts a free, exclusive back-to-school concert just for students each fall called Spark in the Park. Past headliners include J. Cole, Kid Cudi, Lupe Fiasco, Childish Gambino, Santigold, Kendrick Lamar, twenty one pilots and, most recently, Young Thug.

"It's great to see so many UIC students together and enthusiastic about something. Seeing everyone so passionate made me extremely happy to be part of Spark."
—Isaac Pineda, a student in liberal arts and sciences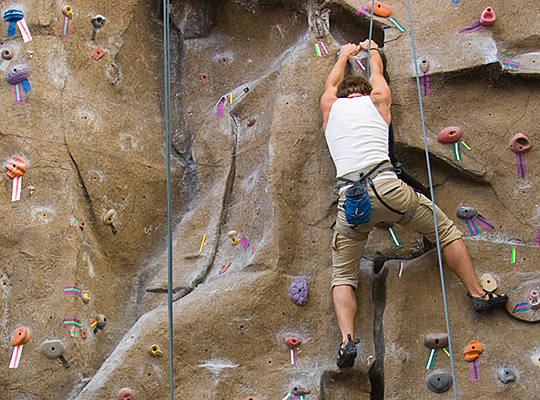 Whether you're looking for a place to work out or an intramural sport to join, UIC has plenty of options. The Student Recreation Facility and the Sport & Fitness Center offer fitness classes, swimming lessons and a 43-foot rock-climbing wall.
UIC intramural sports clubs, from indoor cricket to arena football, let you enjoy time with friends while competing as a recreational athlete. Rugby and soccer intramural teams compete at UIC's Outdoor Field Complex, which has more than 214,000 square feet of artificial turf and two multipurpose fields.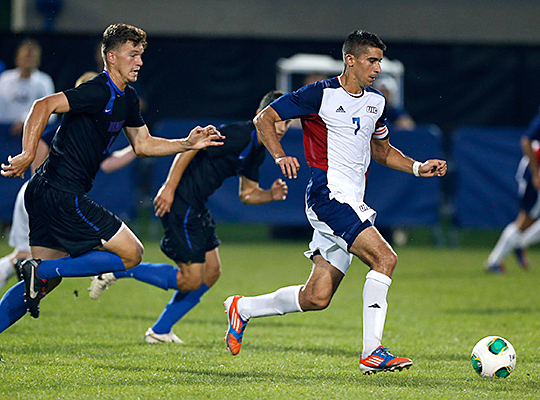 Fire up, Flames! The UIC Flames compete in 20 NCAA Division 1 sports in the Horizon League, which includes ten public and private institutions. Cheering on the Flames is fun – and tickets are free for students! Give UIC mascot Sparky D. Dragon a high-five and dance to the music of the UIC Pep Band at basketball games at the Credit Union 1 Arena. Enjoy a nice spring afternoon of baseball at Curtis Granderson Stadium, built in 2014 with a gift from the UIC alumnus and Flames' Hall-of-Famer and current New York Mets all-star outfielder.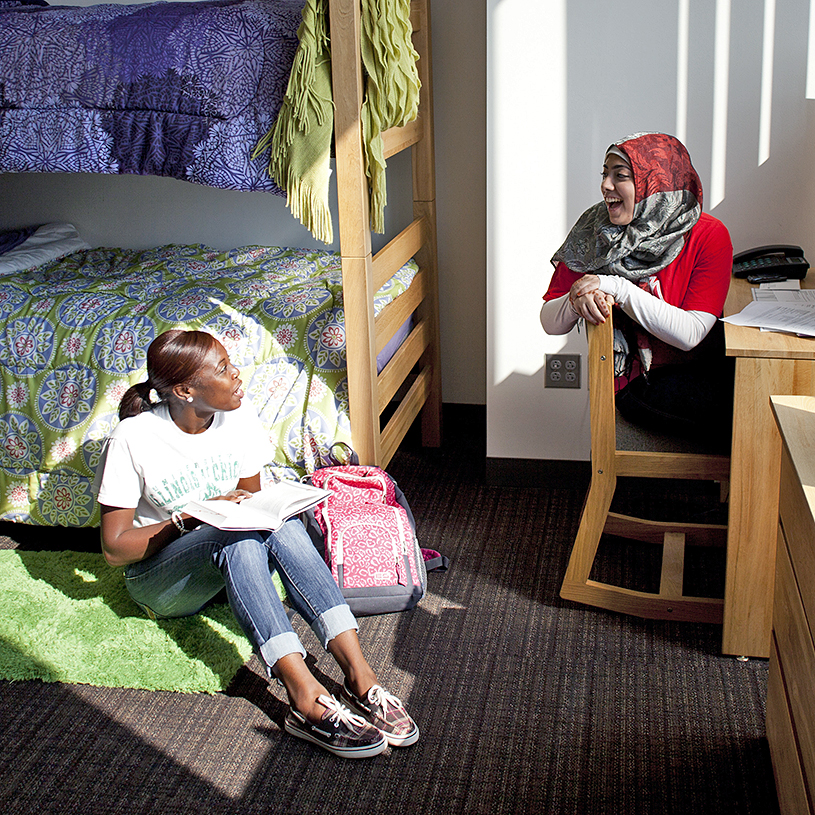 UIC's diversity
Diversity is embraced at UIC. Among UIC's 30,000 students, there's no racial or ethnic majority. Our cultural centers and organizations serve a diverse population, and foster success and a sense of community.

"I love the diversity that exists at UIC. The student population consists of so many nationalities. The common ground for us all remains that we are here to learn."
—Matthew Maggit, Business student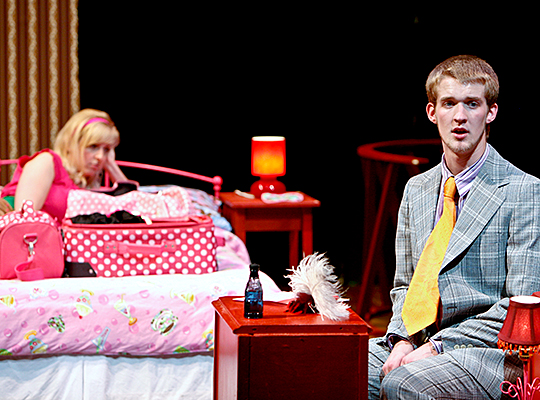 UIC offers plenty of great entertainment opportunities right on campus. The Credit Union 1 Arena hosts concerts, athletic events, festivals and cultural events. It's also home to the UIC men's and women's basketball teams, Chicago Eagles indoor football team, Windy City Rollers Roller Derby and 8 Count Boxing. The UIC Forum hosts a variety of events, from lectures and performances to galas and conventions.
Students take center stage to showcase their acting skills in UIC Theatre productions. Take a lunch break and enjoy free weekly jazz, classical and contemporary music concerts in the Tuesdays-at-One series.
Visit UIC's Gallery 400 to experience contemporary art, architecture, and design through engaging exhibitions and programs. And on UIC Radio you can get involved and host a show — or just sit back and listen to the music you love.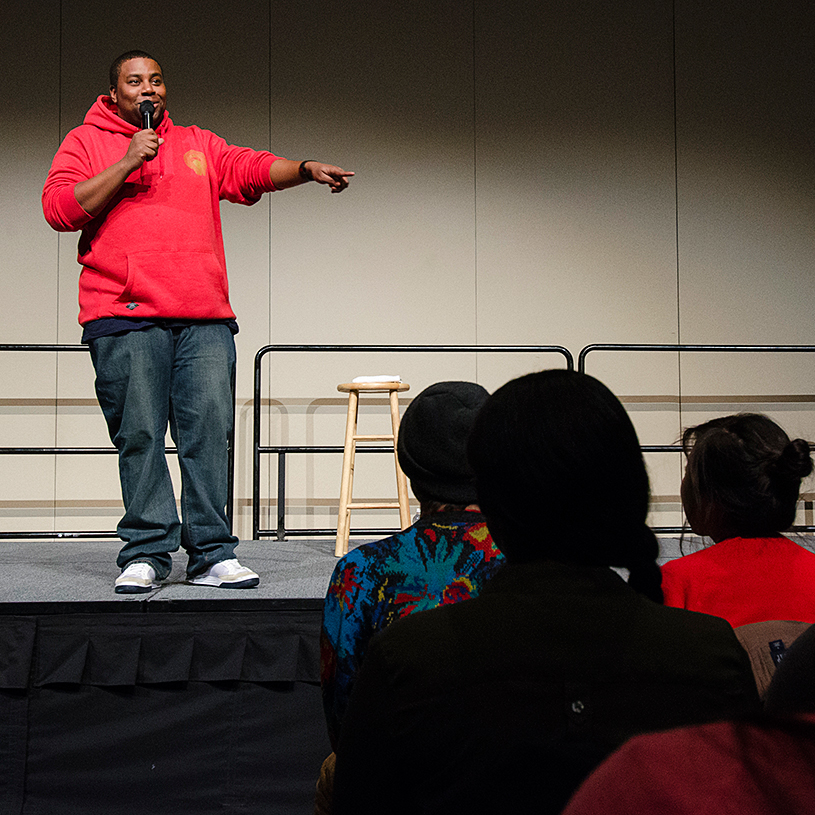 LOL @ UIC
Ready to laugh? Every spring, the Student Activities Board hosts a free comedy show for UIC students with headliners such as Kenan Thompson, B.J. Novak, and Marlon and Shawn Wayans.

"It's grown into a really great event and it's something that's really special to our campus."
—Sladjana Grbic, Center for Student Involvement