The University of Illinois at Chicago
Research Impact
Research at UIC finds the answers that transform lives
Whether it's discovering how early drinking affects the brain into adulthood, creating functional artificial leaves or determining why intermittent fasting works to lose weight, University of Illinois at Chicago researchers improve the health and well-being of communities both urban and rural, local and global.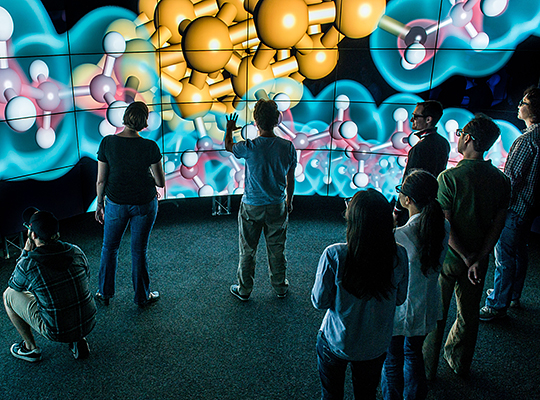 By almost every measure, UIC is a key driver in the economic vitality of the city and the state.
In fiscal year 2017, the most statistics available, UIC added $7.6 billion to the Illinois economy. While most of the impact is due to increased educational attainment by alumni, UIC also leaves its mark on the city and state as a top employer in Chicago, by providing charity health care to under-served populations, and by increasing the amount of royalties earned on UIC-created inventions. UIC has consistently exceeded the national average in royalty revenue generated through the commercialization of research. With more than $50 million in royalty revenue in FY 2020, UIC is projected to rank in the top 10 revenue generating universities — up from the number 23 spot last year. This success builds on the continued growth and expansion of UIC's innovation and commercialization portfolio despite the ongoing COVID-19 pandemic.
UIC strives to expand its impact by supporting the programming and facilities that enable our faculty and students to innovate in the lab, classroom and beyond. The Proof of Concept Awards program aims to accelerate the commercialization of technologies developed at UIC. The Health Technology Incubator (HTI) provides lab and office space to UIC innovators looking to validate technology, convert innovation into products, and prepare projects for the marketplace.
UIC is a partner of the Discovery Partners Institute (DPI), a collaborative education and research institute located in Chicago led by the University of Illinois System. UIC faculty are working collaboratively with faculty from across the system and other stakeholders to develop a vision for research and teaching activities at the DPI.
As a hub of the Illinois Innovation Network (IIN), UIC is working collaboratively with other public universities and community colleges across the state to drive innovation, workforce development, and economic growth. UIC students and faculty in Chicago and at our regional campuses in Peoria, Rockford and the Quad Cities are providing innovative education and clinical services, conducting cutting-edge research, and developing new programs to support entrepreneurs to help spur economic development.
Impact on health and wellness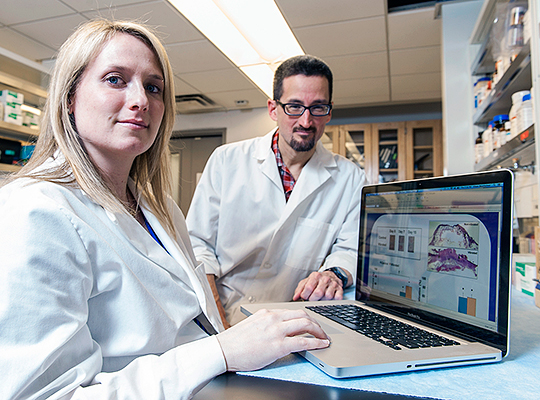 Research carried out by UIC scientists has led to improvements in health and well-being. Translating research into action is part of UIC's legacy.
HIV medication adherence is crucial for reducing viral load and lessening the risk that the virus will be passed to another person. But consistent adherence can be difficult, which is why researchers at UIC have developed an avatar-based app, with built in medication reminders and educational modules, that functions in the privacy of a user's own phone.
Biopsies can be frightening and painful, but one day they may be performed with a simple blood tests thanks to a new microfluidics device that can separate cancer cells from blood. The device has the potential to enable faster cancer diagnoses and reduce stress for patients.
Why do Hispanic people tend to live longer even though they carry a higher burden of certain diseases such as cardiovascular disease and diabetes compared to other populations? Getting to the bottom of the so-called "Hispanic paradox" is what researchers in the Institute for Minority Health Research hope to achieve with funding from the NIH for the Hispanic Community Health Study/Study of Latinos- the largest-ever study of this population. UIC os one of four field centers. The others are in San Diego, the Bronx and Miami.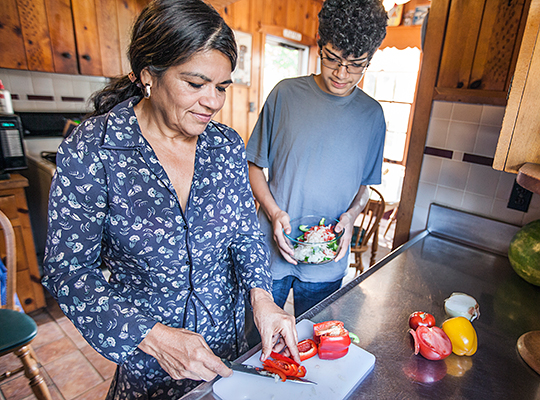 Research conducted at UIC has a strong and enduring influence on the development of public health and social policies that improve the quality of life for millions of Americans.
Investigators in UIC's Institute for Health Research and Policy and Jane Addams College of Social Work have:
changed the way we eat
focused attention on the impact of incarceration on children and families
alerted policy makers to the need for regulations on e-cigarettes to prevent their sale to children
improved access to programs that keep seniors fit, strong, independent and out of hospitals.
From informing federal nutrition and wellness policies to restrict the availability of high-sugar, high-calorie snacks and beverages in schools, to investigating how raising the legal age for purchasing tobacco products from 18 to 21 could cut down on the number of new teen and young adult smokers, researchers at UIC's Institute for Health Research and Policy provide the insights, data and analysis sought by national and local policy makers to address complex public health issues.
Studies conducted by faculty in UIC's Jane Addams Center for Social Policy and Research have led to improvements in access to mental health services for incarcerated youth, given seniors a framework for choosing assisted living facilities, and supported mothers with substance abuse to better parent their children.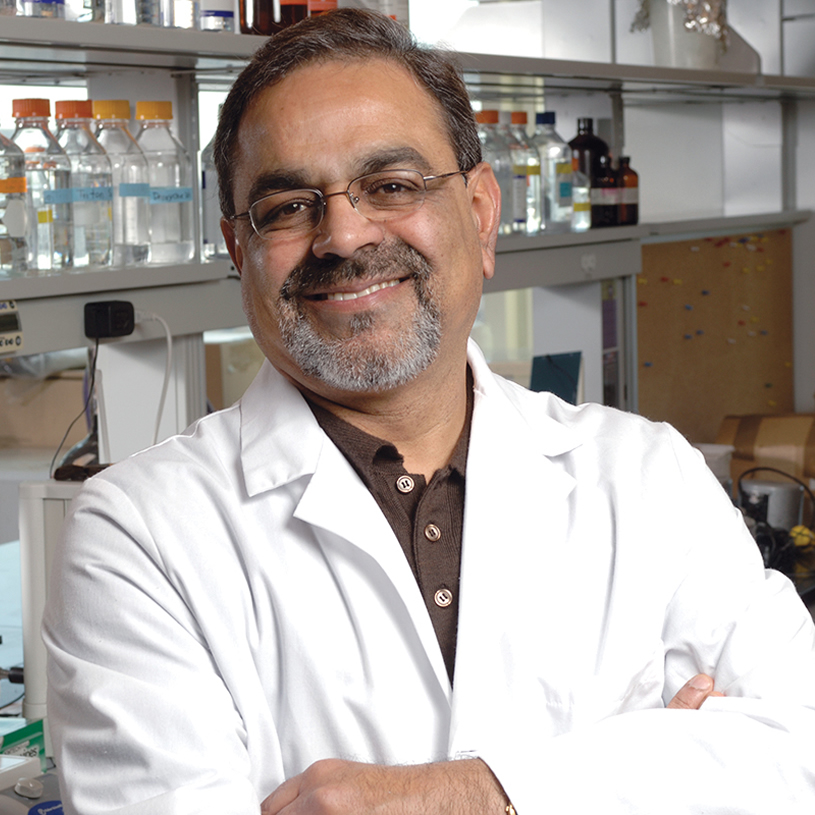 Inventor of the Year
Dr. Bellur Prabhakar has spent over 30 years dedicated to research in the areas of autoimmune diseases and oncology. His most recent project on targeting of OX40L/JAG1 to treat autoimmune diseases has received funding through the University of Illinois Chancellor's Innovation Fund Proof of Concept Award, the Juvenile Diabetes Research Foundation, and the Sirazi Foundation.
Advancing scientific knowledge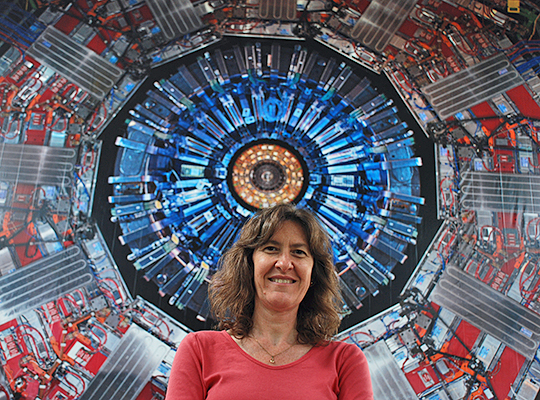 At UIC, researchers are at the forefront of scientific and medical advancement, grappling with issues that affect our view of the universe. UIC's location in the heart of Chicago gives faculty and students the unique opportunity to collaborate with national laboratories, such as Argonne and Fermilab, and other top research universities.
Particle physicists at UIC work with Fermilab, the country's premier particle physics laboratory, as part of the team that leads U.S. participation in analysis of experiments at the Large Hadron Collider. Physicists at UIC shared in the discovery of the Higgs boson.
UIC is a partner in a federally funded energy research center that will combine the R&D firepower of five Department of Energy national laboratories, five universities and four private firms in a quest to achieve revolutionary advances in battery performance. The Joint Center for Energy Storage Research, a Department of Energy Innovation Hub led by Argonne and directed by UIC physics professor George Crabtree, will receive up to $120 million in funding over five years.